In search engine optimization, there are many successful, popular strategies. One of these strategies, while older and lesser-known, is using a technique called a link wheel. It's a technique that's free to do yourself and completely safe when done right.
So, what is 'link wheel' in SEO? A link wheel aims to organically build links by connecting to content on microsites that ultimately takes visitors back to the main website. These microsites must have unique, high-quality content.
With 'Site 1' being the primary site you want to link back to and the rest being microsites, here is a quick example of what a link wheel looks like: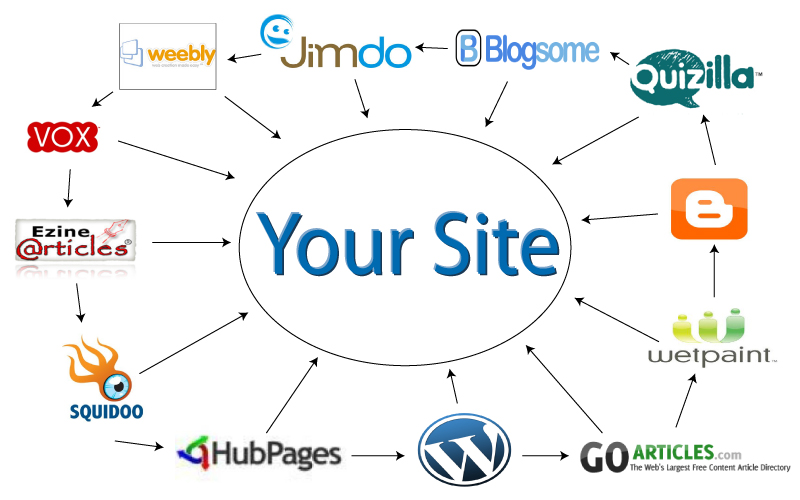 Site 1 links to an article on Site 2, which connects to the third article on a separate blog 'Site 3'. Site 3 takes visitors to a fourth site, which links back to Site 1, creating a circular link pattern.
Ideally, each microsite is on a different Web 2.0 server, such as WordPress, Digg, Blogger, and HubPages. Unique, well-written content with around 300 to 500 words in each article is vital to a successful link wheel. 
Benefits of Link Wheels in SEO
Link wheels in SEO are one of the most successful ways to build traffic and credibility. It isn't exactly an easy strategy, but it can pay off with effort, attention, and dedication.
Integrating social media with your link wheel strategy is an incredible way to utilize all the available tools. Not using social media is not an ideal approach for any business, after all.
Link wheels allow you to save time and resources, improve your business' SEO presence, and establish itself as an authority resource at the same time. The best part is that, by doing it yourself, you know that no questionable practices are going on.
Other notable benefits of link wheels are that links increase in popularity, brand reputation improves significantly, and more people visit your site. Lastly, with this technique, you help to establish your business as an expert in your niche.
Factors to Consider
Link wheels can be a touchy subject, especially for Google's algorithms. From the number of linked sites to the content, every detail matters.
Of most SEO strategies, link wheels are the most effective, but not using unique content can cost you. Additionally, having both too many and too few microsite links is cause for suspicion. Too many decreases the quality of any linking strategy, and less than 3 or 4 seems unnatural. 
This strategy is one you should use with caution. It takes time and patience, and you will want to avoid wasting your time. Avoiding penalties is a priority, and hiring an outside service may do your business good in the long run.
Conclusion
Using a technique such as a link wheel in SEO can be a risk. On the one hand, you have an excellent method to bring attention and credibility to your primary site. On the other, making a mistake or two could be the difference between a first-page result or a penalty. With the tips above, you can better incorporate link wheels to your SEO strategy.